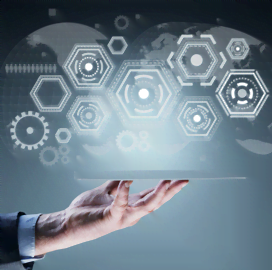 Systems modernization
FRTIB Activates New Financial Management, Acquisition, Travel Integrated Systems
The Federal Retirement Thrift Investment Board and the Department of the Interior's Interior Business Center said three integrated systems went live on Jan. 14. The independent government agency manages the Thrift Savings Plan.
The three systems – Oracle Federal Financials, PRISM and E2 – are designed to replace four legacy solutions that handled financial management, acquisitions and official travel. Their activation marks the conclusion of the FRTIB's 15-month Financial Systems Modernization project, Federal News Network reported Tuesday.
The new systems are designed to allow the FRTIB to accept electronic signatures from contractors, automate travel processing and make the procurement process more efficient. They are also expected to increase automation, reduce data errors and enable greater collaboration.
FRTIB Chief Financial Officer Susan Crowder said the deployment of the new systems ends the board's role as a systems integrator and eliminates the need for the organization to extend the life of legacy systems.
Over 100 staff members helped with the modernization process, and over 40 super-users across the board are willing to help employees get used to the new platforms.
On other modernization efforts, FRTIB believes its multi-year Converge initiative will go live by mid-2022. Converge will give TSP users a new mobile application, a mutual fund window, new security functions and other offerings that bear resemblance to online banking solutions.
Category: Digital Modernization
Tags: Converge Department of the Interior digital modernization Federal News Network Federal Retirement Thrift Investment Board Financial Systems Modernization Interior Business Center Susan Crowder Thrift Savings Plan