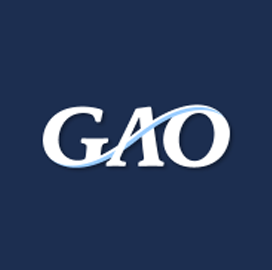 Government Accountability
Office
GAO to Review Air Force's Move to Transfer USSPACECOM Headquarters
The Government Accountability Office announced that it will conduct a review of the Air Force's decision-making process for transferring U.S. Space Command's headquarters from Colorado to Alabama.
GAO's move was in response to a request by Rep. Doug Lamborn in February. In a letter to GAO, Lamborn said the Air Force's decision to move the command's headquarters might have been politically motivated, SpaceNews reported.
In a press release, Lamborn's office emphasized the need for a thorough review of the selection process to ensure it was driven by national security interests.
Lamborn called for a disinterested expert to analyze how the Air Force's methodology and scoring method for choosing Redstone Arsenal in Huntsville, Alabama, as the new headquarters.
Specifically, the congressman wants to know if the process differed from the Department of Defense's historical strategic basing decisions.
He also wants to know if the decision-making process deviated from the Air Force's publicly stated criteria, which included the site's cost of living and proximity to a school district for military families.
Former Air Force Secretary Barbara Barrett announced on Jan. 13 that the Air Force wants to transfer USSPACECOM's headquarters from Peterson Air Force Base in Colorado, according to SpaceNews.
Aside from Redstone Arsenal, the other candidate locations were Kirtland Air Force Base in New Mexico; Patrick Air Force Base in Florida; Joint Base San Antonio in Texas; and Offutt Air Force Base in Nebraska.
SpaceNews previously reported that the DOD inspector general is conducting a separate investigation into the Air Force's selection of Redstone arsenal.
According to the inspector general, investigators will determine whether the Air Force considered its own policies, used objective scoring factors and calculated costs consistently among the candidate locations.
Category: Space
Tags: Air Force Alabama Barbara Barrett Colorado Doug Lamborn GAO Government Accountability Office inspector general Redstone Arsenal space Space Command SPACECOM SpaceNews