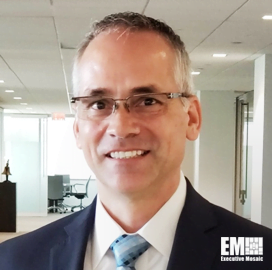 Jim Matney
VP and General Manager
GDIT
GDIT Official Unveils Future Changes to milCloud 2.0
An official from General Dynamics Information Technology has unveiled upcoming changes to the milCloud 2.0 solution, an on-premise cloud-based infrastructure services offering managed by the Defense Information Systems Agency.
Speaking with Nextgov, Jim Matney, GDIT's vice president and general manager for DISA and enterprise services, confirmed that applications already hosted on milCloud will be converted to be able to operate on a VMware environment.
According to Matney, the change will ensure that customers will no longer have to learn a new environment when they migrate to milCloud 2.0, Nextgov reported.
He added that milCloud 2.0 will undergo testing in mid-March to be recognized as an Impact Level 6 cloud environment. Upon completion of the tests by the summer, Matney expects milCloud 2.0 to be cleared as an IL6 environment capable of handling classified workloads.
The milCloud 2.0 solution has already been cleared as an IL4 and IL5 cloud environment. It is authorized to handle controlled unclassified information and national security systems.
The upgrade to IL6 is expected to catalyze the migration of defense agencies' workloads to milCloud 2.0, which was supposed to be completed by the end of the fourth quarter of fiscal year 2020.
Despite delays in the migration of workloads, John Hale, DISA's Cloud Portfolio Office chief, gave assurances that the process is moving along.
Hale told Nextgov that the Department of Defense had already migrated 1,288 virtual servers to the milCloud 2.0 platform as of Feb. 1.
Category: Digital Modernization
Tags: cloud migration Defense Information Systems Agency Department of Defense digital modernization DISA GDIT Jim Matney John Hale milCloud 2.0 Nextgov