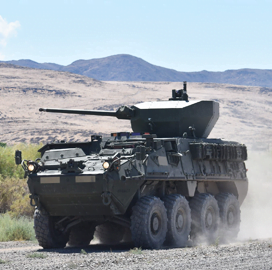 Stryker vehicle
GDLS, Epirus to Upgrade Stryker Vehicles With Counter-Drone Tech
General Dynamics Land Systems has entered into a partnership with Epirus to modify Stryker vehicles with new counter-drone technology.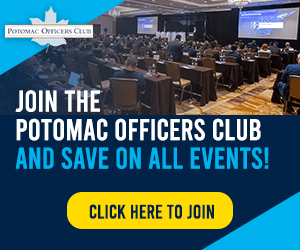 The collaboration will focus on upgrading the U.S. Army's Stryker fleet with Epirus' Leonidas directed energy system and broader high-power microwave technology. The tech is designed with an open architecture, meaning it can be integrated not just into ground platforms but air- and maritime-based ones as well.
GDLS said in an announcement that the upgrade will give the combat vehicles "fully mobile" counter-electronics and electronic attack capabilities to take down adversary drones.
Work carried out by the GDLS-Epirus team will fulfill requirements for enhancing Strykers' short-range air defense capabilities, Breaking Defense reported.
"With Leonidas integrated into GD's combat vehicle fleet, we are unlocking new SHORAD and counter-electronics capabilities to equip our warfighters with combat effective systems that dismantle the threats of today and tomorrow," said Epirus CEO Leigh Madden.
The Army has been busy with altering Stryker vehicles as of late.
In June, the service tapped Oshkosh Defense to integrate the 30mm Medium Caliber Weapon System into Stryker Double V Hull Infantry Carrier Vehicles across three Stryker brigade combat teams. The upgrade is expected to result in improved lethality, accuracy and range, Oshkosh said.
Before that, the service announced plans to retire Stryker mobile gun systems due to obsolescence and systemic issues.
Category: Defense and Intelligence
Tags: Breaking Defense Defense and Intelligence Epirus General Dynamics Land Systems Leigh Madden Leonidas SHORAD Stryker US Army