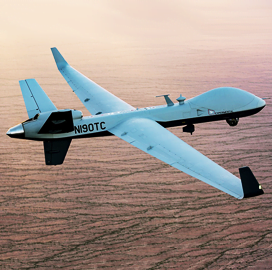 Drone flight safety
system
General Atomics Demonstrates UAS Detect and Avoid System
General Atomics Aeronautical Systems Inc. has demonstrated mature detect and avoid technology for unmanned aircraft systems to the Federal Aviation Administration. The demo flights were performed on Jan. 24 and 25 in partnership with the Northern Plains UAS Test Site.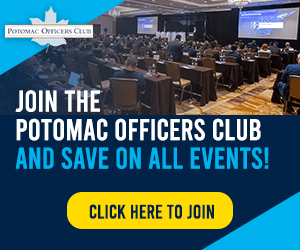 The company deployed its SkyGuardian UAS equipped with an airborne DAA system developed jointly by GA-ASI and engineering company Honeywell. The system meets FAA performance standards and was previously used by NASA for DAA testing and beyond-visual-line-of-sight demonstrations.
The flightpath used in the tests were designed to create close encounters between aircraft. Close encounters can happen during route flying, airport approaches or while the UAS is flying a survey pattern, GA-ASI said.
According to Brandon Suarez, technical director of UAS civil aerospace integration at GA-ASI, the safety system should identify potentially hazardous situations and alert drone operators about possible crashes with other aircraft.
The DAA-equipped SkyGuardian was also used to demonstrate the system in Japan, the United Kingdom and the Netherlands. The company is also working on an updated DAA system that could be certified by the FAA for use on large UAS.
On Jan. 20, GA-ASI received a contract to work with NPUASTS to develop, test and mature technologies to support the FAA's goal of safely expanding UAS operations in the National Airspace System. The aircraft manufacturer and Honeywell have been working with the FAA, NASA and other stakeholders in the aviation sector to develop detect and avoid equipment and technical safety standards.
General Atomics Aeronautical Systems Inc. designs and manufactures remotely piloted aircraft systems, radars and electro-optic mission systems. It develops some of the most iconic military UAVs, including the MQ-9B SkyGuardian and the MQ-9A Reaper drones.
Category: Federal Civilian
Tags: Brandon Suarez detect and avoid system Federal Aviation Administration federal civilian General Atomics Aeronautical Systems Inc. National Airspace System Unmanned Aircraft Systems