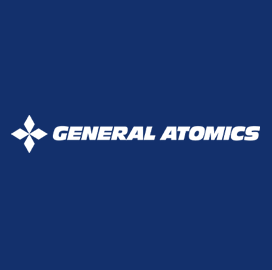 General Atomics
General Atomics to Launch Argos-4 ADCS Data Collection System
General Atomics Electromagnetic Systems said it has signed a contract to launch its Orbital Test Bed satellite carrying the Argos-4 Advanced Data Collection System hosted payload.
Rocket Lab, a small satellite launch service provider, will help complete the contract awarded by the U.S. Space Force's Space and Missile Systems Center, General Atomics said.
"Rocket Lab has demonstrated success in reliably deploying small satellites to their targeted destination in low-earth orbit," said Nick Bucci, vice president of missile defense and space systems at GA-EMS.
Bucci said the OTB platform was designed to provide the flexibility and modularity needed to support payload integration and launch vehicle integration and compliance.
GA-EMS said the Argos-4 A-DCS mission is supported by the National Oceanic and Atmospheric Administration's Cooperative Data and Rescue Program.
According to NOAA, the A-DCS instrument is provided under an international agreement with France's space agency.
A-DCS provides the ability to globally locate a data source, as well as to collect, process and disseminate environmental data from fixed and mobile platforms worldwide.
The system also provides key environmental data from more than 21,000 active Argos platforms worldwide, according to NOAA's Office of Projects, Planning and Analysis.
GA-EMS said data is currently collected and distributed for use in applications such as ocean buoy tracking, wildlife and fishery monitoring and maritime security.
"It's a privilege to be able to provide tailored, reliable access to space for a program that makes such a significant contribution to monitoring and protecting our oceans and wildlife," said Peter Beck, founder and CEO of Rocket Lab.
Category: Space
Tags: A-DCS Argos-4 GA-EMS General Atomics Nick Bucci NOAA Orbital Test Bed Peter Beck space