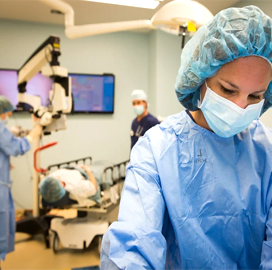 Military healthcare
GlobalMed Earns Defense Health Agency's Authority to Operate
Arizona-based GlobalMed announced that its virtual health platform has received a Defense Health Agency authority to operate on the Department of Defense's DHA Medical Community of Interest network. The certification allows the company to integrate its virtual health platform, including carts, medical devices, software and applications directly with the COI network, GlobalMed said Tuesday.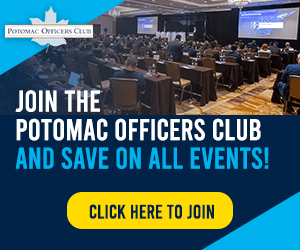 With this authority to operate, the company has been greenlighted to integrate its solutions to MHS Genesis, the new patient-centric enterprise system designed to provide a single, continuous record of care for all DOD beneficiaries. GlobalMed's virtual health solutions are the first synchronous clinical virtual health technologies awarded an ATO.
Joel Barthelemy, CEO and vice-chairman of GlobalMed, said his company is committed to every aspect of security and compliance throughout its applications, having recently completed the SOC 2 Type 2 examination, which demands even more stringent security attestations. He added that GlobalMed recognizes the value the DOD places on network security.
DHA selected GlobalMed for its HIPAA-compliant virtual telemedicine platform that seamlessly and securely connects health care professionals and patients, regardless of location. It was also selected as the telehealth provider for the White House Medical Unit and has deployed its solutions across the VA hospitals and extension centers, and other government agencies.
GlobalMed, whose technology products enable virtual health consults, said that in addition to providing medical care on the battlefield, at bases overseas and onboard ships, DHA's network includes 721 military treatment facilities. The agency's 174,000 health care personnel provide services to approximately 9.6 million beneficiaries, who can potentially benefit from its offerings, the company added.
Category: Digital Modernization
Tags: ATO Authority to Operate Defense Health Agency Department of Defense digital modernization GlobalMed health technologies virtual health platform