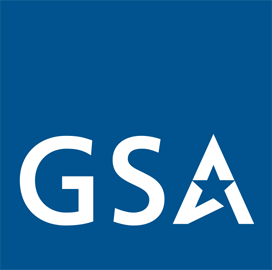 General Services
Administration
GSA Approves 22 Technology Ideas Proposed by Government Employees
The General Services Administration has greenlit 22 ideas submitted to its 10x program, which crowdsources technology application proposals from government employees.
Operating under the Technology Transformation Services, 10x selects promising ideas from civil servants and funds their implementation for the benefit of the public, GSA said Tuesday.
TTS Director Dave Zvenyach said past 10x submissions have led to the creation of government-wide platforms that host millions of users.
10x was founded in 2015 and was responsible for the government's single sign-on Login .gov platform and the congressionally mandated U.S. Web Design.
GSA said the 22 new ideas were selected out of a pool of 250 submissions. The topics cover how to re-enter prisoners into society, how the government can improve the communication of civil rights to the public, how agencies can track their environmental footprint and how to better involve the public in the early stages of policymaking.
The other suggestions include enhancing equity in environmental information, broadband for underserved populations, tracking and monitoring sewer spills, the government's Spanish language service, the readability of data tables from statistical agencies, software development guidelines and the government's grants process.
According to GSA, the majority of the projects are aligned with the theme of "Public Trust & Civic Life, Public Lands & Environment and Equity in Delivery." The agency said it plans to test the ideas on a rolling basis over the next few months.
"With technology at the forefront of today's priorities, these ideas provide an incredible opportunity to drive innovation forward," Zvenyach said.
Category: Federal Civilian
Tags: 10x crowdsourcing Dave Zvenyach federal civilian General Services Administration GSA Technology Transformation Service TTS