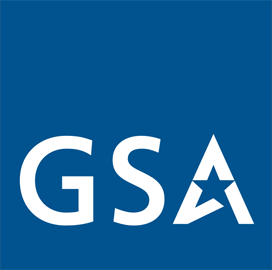 General Services
Administration
GSA Re-Awards 2GIT Blanket Purchase Agreements to 70 Businesses
The General Services Administration has re-awarded its 2nd Generation Information Technology blanket purchase agreements to more than 70 companies, of which 50 are small businesses.
The 2GIT BPAs have a total value of about $5.5 billion over five years. They will be available for use by all federal government agencies, GSA said Tuesday.
"2GIT will deliver great value across the federal government. It serves as an example of GSA developing IT solutions that cater to agencies' current and future requirements with supply chain risk management as a key feature," said Laura Stanton, assistant commissioner of IT category at GSA.
The 2GIT BPAs provide federal agencies with access to commercial off-the-shelf hardware, software and services. The BPAs will offer pre-competed products through GSA Schedule Special Item Numbers.
GSA created the 2GIT solution in partnership with the Air Force to deliver a streamlined process for acquiring IT products and services through GSA Advantage, an online shopping and ordering service for the government.
The awardees were selected in part because of their execution of strong enterprise supply chain risk management plans, which GSA said is a foundational part of 2GIT.
GSA said that weaknesses in the supply chain are associated with cybersecurity vulnerabilities in IT products. 2GIT has countermeasures for such weaknesses in support of the SECURE Technology Act, the agency added.
Federal Acquisition Service Commissioner Sonny Hashmi said the award supports companies in small business categories such as HUBZone, woman-owned, service-disabled veteran-owned and 8(a) businesses.
Hashmi said GSA will continue identifying and providing opportunities for disadvantaged federal contractors to leverage their expertise and innovation in support of the federal government.
Category: Digital Modernization
Tags: 2GIT 2nd Generation Information Technology blanket purchase agreement BPA digital modernization General Services Administration GSA GSA Advantage Laura Stanton SECURE Technology Act