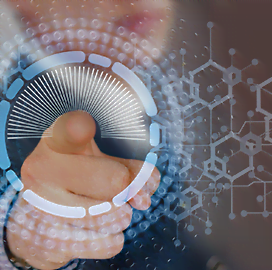 Government spending
GSA to Modernize Website Containing Info on Federal IT Investments
The General Services Administration plans to modernize the tool that the federal government uses to provide transparency in its federal information technology investments.
Launched in 2009, the IT Dashboard is an online platform that agencies, the private sector and the public can use to view information from federal IT portfolios and business case reports.
According to the IT Dashboard website's FAQs page, the site contains a subset of spending data from 26 agencies, updated activity information, evaluations of agency chief information officers and other data reported by the agencies.
IT Dashboard also contains information on contract awards drawn from USAspendings .gov, the federal government's open data source of federal spending information.
Daniel York, director of IT data transparency at GSA, said the agency plans to launch two new modern applications that will take over the functions of ITdashboard .gov, FedScoop reported Wednesday.
"The legacy application was built over 10 years, it was sort of hodgepodged together, it had many different vendors, it had many different hands," York said during an event hosted by the American Council for Technology and Industry Advisory Council.
York said that the Dashboard will be replaced by the IT Collect Application Programming Interface and the Office of Government-wide Policy Visualization Platform.
IT Collect API will consolidate data from agencies using modern standards and code. The tool, which is currently in beta, will also allow the Office of Management and Budget to issue data calls.
The OGP Visualization Platform will use multiple sources, including IT Collect API, to analyze data and make it available to the public.
Category: Digital Modernization
Tags: ACT-IAC Daniel York digital modernization General Services Administration information technology IT Collect API OGP Visualization Platform