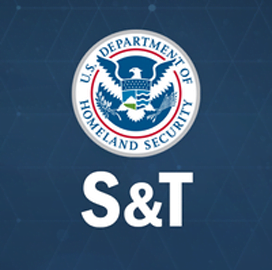 Department of Homeland
Security Science and
Technology Directorate
Harvard to Evaluate Effectiveness of DHS Campaign Against Human Trafficking
The Harvard University T.H. Chan School of Public Health has been selected to evaluate the Department of Homeland Security Science and Technology Directorate's Blue Campaign.
Blue Campaign is a national public awareness campaign aimed at educating the public on the indicators of human trafficking and on how to respond to possible cases, DHS said.
Harvard University will help determine Blue Campaign's impact on public officials and the general public's ability to respond to human trafficking cases, S&T officials said in a press release.
"Evaluation research is critical to make sure DHS is investing in programs that meet their desired outcomes," said Amy Leffler, an S&T social scientist assisting the effort.
The university will review scientific literature to help S&T develop a comprehensive set of science-based best practices to educate stakeholders about programs on terrorism, targeted violence and human trafficking.
Under the management of the Office of Partnership and Engagement, Blue Campaign combats human trafficking by working with the private sector, non-governmental organizations, law enforcement and state and local authorities.
Blue Campaign works with other DHS components to create general awareness training and materials to help law enforcers detect human trafficking and identify victims. The campaign was launched in 2010.
In September 2017, the International Labour Organization and the Walk Free Foundation released a report estimating that about 24.9 million people were in forced labor at any given time in 2016.
The Department of State noted that the quality and quantity of data on human trafficking are often hampered by the hidden nature of the crime.
Category: Federal Civilian
Tags: Amy Leffler Blue Campaign Department of Homeland Security Department of State DHS evaluation federal civilian Harvard University human trafficking International Labour Organization Office of Partnership and Engagement public awareness S&T Science and Technology Directorate T.H. Chan School of Public Health Walk Free Foundation