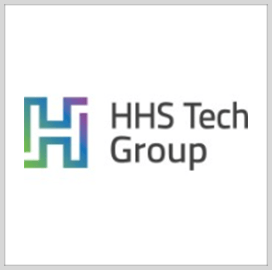 Data analytics
HHS Technology Group, Mathematica to Deliver Patient Data Analytics Platform to HHS
HHS Technology Group, a software company, has partnered with data analytics company Mathematica to provide a claims and clinical data analytics platform to the Department of Health and Human Services.
The platform will provide data-driven insights to the HHS Office of the Assistant Secretary for Planning and Evaluation, supporting decisions related to national health care policy, HTG said Thursday.
ASPE is responsible for advising HHS leadership on the development of policies in health, disability, human services and data, according to its website.
The office also coordinates HHS research and evaluation activities, in addition to managing cross-department planning activities, including legislative planning and regulation reviews.
HTG said that ASPE will have access to eight years' worth of commercial, Medicaid claims and health record data on more than 80 million citizens.
The company added that the data will be drawn from patients from all 50 U.S. states, helping ASPE better understand the needs of commercially insured persons.
The platform will also help ASPE address urgent policy matters related to the coronavirus pandemic, telehealth, mental health and substance use disorder, HTG said.
Brett Furst, president of HTG, said that the platform is the only one of its kind and will help drive the department's data transformation efforts.
"The marriage of a claims and clinical data set of this scale will provide unique evidence-based insights that will inform ASPE for years to come," Furst said.
Category: Federal Civilian
Tags: ASPE Brett Furst data analytics federal civilian HHS Technology Group Mathematica Medicaid