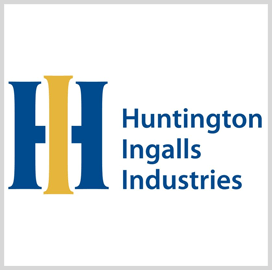 Huntington Ingalls
Industries
HII to Perform Refueling, Complex Overhaul of USS John C. Stennis
Huntington Ingalls Industries' Newport News Shipbuilding division has received a $2.9 billion Navy contract to provide refueling and complex overhaul services for the nuclear-powered aircraft carrier USS John C. Stennis.
The contract covers the refueling of the ship's reactors and the modernization of more than 2,300 compartments and hundreds of tanks and systems. Contract work also includes providing major upgrades to the propulsion plant, flight deck, catapults, combat systems and the island, HII said.
The shipbuilding company will employ over 4,000 Newport News employees to fulfill the work outlined in the RCOH contract, which is expected to run through late 2025.
In a statement, Todd West, Newport News' vice president for in-service aircraft carrier programs, welcomed the opportunity to execute the extensive construction and engineering project and expand on the company's partnership with the Navy.
According to West, the company has spent three years preparing and planning for each step of the process.
Headquartered in Newport News, Virginia, HII has been providing military shipbuilding services for over a century. HII is one of the country's leading shipbuilding companies, having built the most ships in more ship classes than any other U.S. naval shipbuilder.
The Stennis aircraft carrier is one of the many ships developed by HII. The shipbuilding company is credited with delivering the first amphibious assault ship, the Iwo Jima-class USS Tripoli, to the Navy. It also built five Tawara-class LHA 1 ships, eight Wasp-class LHD 1 ships, the inaugural America LHA 6 and the Tripoli LHA 7 ship.
Category: Defense and Intelligence
Tags: aircraft carrier Defense and Intelligence Huntington Ingalls Industries Newport News Shipbuilding division Todd West US Navy USS John C. Stennis