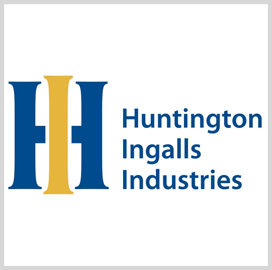 Huntington Ingalls
Industries
Huntington Ingalls Wins Spot on NIWC Pacific's $250M ISR Support Contract
Huntington Ingalls Industries' technical solutions division has secured a spot on the Naval Information Warfare Center Pacific's $250 million intelligence, surveillance and reconnaissance support contract.
HII is one of 11 companies selected for the indefinite-delivery/indefinite-quantity task order contract.
Contractors will compete for the opportunity to offer development, technical, management and engineering services to the NIWC Pacific's ISR department, HII said.
The shipbuilding company intends to provide a wide range of technical services to support the NIWC's ISR systems and activities and corresponding cybersecurity operations.
The ISR support contract has a three-year base period, which can be extended for two more years at the Navy's discretion.
Garry Schwartz, president of the technical solutions division's defense and federal services business group, said the award reaffirms HII's commitment to the Navy and NIWC's ISR mission.
Schwartz expressed commitment to providing data analysis, software development, hardware fabrication and communications systems for the Navy's autonomous vehicles.
Headquartered in Newport News, Virginia, HII has been providing military shipbuilding services for over a century. HII is one of the country's leading shipbuilding companies, having built the most ships in more ship classes than any other U.S. naval shipbuilder.
The USS John C. Stennis aircraft carrier is one of the many ships developed by HII. The shipbuilding company is credited with delivering the first amphibious assault ship, the Iwo Jima-class USS Tripoli, to the Navy. It also built five Tawara-class LHA 1 ships, eight Wasp-class LHD 1 ships, the inaugural America LHA 6 and the Tripoli LHA 7 ship.
Category: Defense and Intelligence
Tags: Defense and Intelligence Garry Schwartz HII Huntington Ingalls Industries Intelligence Surveillance and Reconnaissance ISR Naval Information Warfare Center NIWC Pacific