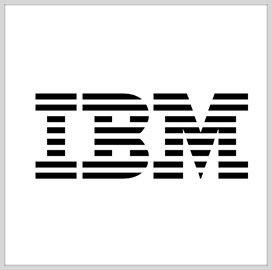 IBM
IBM Develops Cloud-Based Marketplace for Secure Microelectronics Development
IBM has created a new marketplace within a hybrid cloud environment that will help the Department of Defense and the commercial industry develop microelectronics technologies securely.
The Marketplace for Advanced, Rapid, Quantifiably-assured, Trusted Semiconductors was built to support a DOD-led initiative that will advance design methods with measurable security through a $24.5 million other transaction award, which IBM splits with Microsoft, Nextgov reported.
In a press release, IBM said the new marketplace is aimed at creating a "secure development capability for state-of-the-art microelectronics" that can be used for programs initiated and implemented by the Defense Department.
The company partnered with various companies within the defense industrial base to build MARQTS, including Raytheon Technologies, Northrop Grumman, Lockheed Martin, Nimbis Services, Colvin Run Networks, Cadence and PDF Solutions.
According to IBM, its design approach allows for an ability to develop microelectronics for DOD programs across multiple foundries, deployed in a cloud environment that is designed to be compatible with government-directed foundry partners.
IBM calls the approach a "continuous-authority-to-operate" one, which addresses compliance with security requirements.
The company expects the MARQTS platform to be operational in less than two years with an enterprise capability for the entire defense sector.
The projection aligns with the Defense Department's previously stated need to accelerate the pace of microelectronics innovation by developing novel manufacturing capabilities and new architectures for chips.
The announcement of the MARQTS development comes as the private sector and the government air their concerns over the microelectronics supply chain.
On March 4, the House Armed Services Committee announced a bipartisan defense supply chain task force whose co-chairs said that chips are a critical supply chain weakness.
President Joe Biden also previously signed an executive order directing federal agencies to conduct supply chain reviews of four key products, including semiconductors.
Category: Digital Modernization
Tags: Cadence cloud Colvin Run Defense Industrial Base Department of Defense digital modernization DoD hybrid cloud environment IBM Lockheed Martin MARQTS microelectronics Microsoft Nextgov nimbis Services Northrop Grumman PDF Solutions Raytheon Technologies