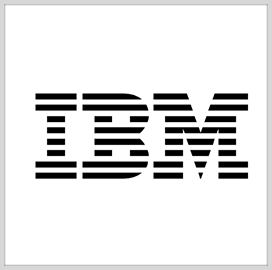 IBM
IBM Introduces Red Hat on Power Systems for Hybrid Cloud Users
IBM has announced that Red Hat software is now available on IBM Power Systems, a family of server computers built for modern analytics and high-performance computing.
The brand now includes Red Hat OpenShift on IBM Power Virtual Server, Red Hat Runtimes and the new Red Hat Ansible Content Collections. The new offerings are aimed at helping developers create cloud-native applications, IBM said Tuesday.
"IBM Power Systems, along with the greater IBM and Red Hat portfolio, plays a critical role in this transition to hybrid environments," said Stephen Leonard, general manager of cognitive systems at IBM.
Leonard presented research showing that IT practitioners have recognized that a hybrid cloud approach can offer more than double the value provided by a single public cloud.
IBM noted that Shree Cement, a major cement producer in India, used IBM Power Systems to run a combination of Red Hat Enterprise Linux and AIX to modernize its information technology infrastructure with hybrid cloud.
Manoranjan Kumar, chief information officer at Shree Cement, said the two operating systems allowed the company to ensure business continuity even during cloud migrations.
IBM also introduced new hardware as part of its IBM Power Systems lineup. One such offering is a new private cloud rack solution designed to serve as a more cost-effective alternative to x86-based platforms.
The solution combines on-premise hardware and a stack of IBM and Red Hat technology to provide clients with an optimized, production-level OpenShift platform, IBM said.
IBM also introduced enhancements to IBM Power Systems' ability to quickly scale compute capacity across the hybrid cloud on Linux, IBM and AIX.
Category: Digital Modernization
Tags: digital modernization hybrid cloud IBM IBM Power Systems IBM Power Virtual Servier information technology Manoranjan Kumar OpenShift Red Hat Shree Cement