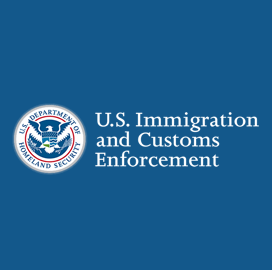 US Immigration and
Customs Enforcement
ICE Repeals Orders Imposing Fines on Non-Citizens Who Fail to Leave the US
U.S. Immigration and Customs Enforcement has repealed two delegation orders that imposed fines on non-citizens who fail to leave the country.
Department of Homeland Security Secretary Alejandro Mayorkas said there is no evidence that the financial penalties achieve their purpose and that they run against ICE's best interest.
Mayorkas and acting ICE Director Tae Johnson's decision was based on a review of data on fines that have been imposed since 2018, DHS said.
"We can enforce our immigration laws without resorting to ineffective and unnecessary punitive measures," Mayorkas added.
DHS said it will work with the Department of the Treasury to cancel the existing debts of non-citizens who had been fined until Jan. 20, 2021, when the Biden administration ceased issuing them.
According to DHS, ICE has had the authority to issue such financial penalties for more than two decades but only began enforcing them in 2018.
DHS said the rescission is part of ICE's effort to redirect its limited resources to more urgent threats to national security and public safety.
On Feb. 18, Johnson released temporary guidelines for its enforcement and removal operations, identifying which cases are presumed to pose the highest risk.
Johnson said that as a law enforcement agency, ICE must prioritize its efforts by focusing on cases that present threats to national security, border security and public safety.
The interim guidance will remain in effect until Mayorkas releases new enforcement guidelines. According to Johnson, Mayorkas plans to first consult with the leadership and workforce of ICE, U.S. Customs and Border Protection and other DHS agencies.
Category: Federal Civilian
Tags: Alejandro Mayorkas civil penalties Department of the Treasury DHS federal civilian ICE noncitizen Tae Johnson