Strategic partnership
ICF Partners With Google Cloud to Accelerate Government Modernization
ICF, a strategic consulting company, has entered into a partnership with Google Cloud to pursue work in the public sector.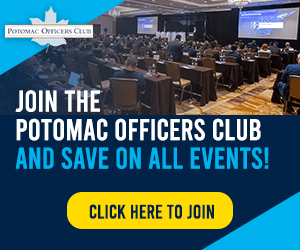 According to ICF, the partnership is a testament to its past success in using Google Cloud's technology to serve federal health clients, including the National Cancer Institute.
The new collaboration will blend technology consulting expertise with Google Cloud's capabilities, ICF said Tuesday.
Lesta Brady, director of federal sales at Google Cloud, said that the uptick in agencies pursuing digital transformation increases the need for vendors that are ready to support them.
Mark Lee, executive vice president and public sector lead at ICF, said the partnership will give clients access to the multidisciplinary expertise they need to accelerate their cloud migrations.
"ICF's partnership with Google Cloud strengthens our ability to bring greater innovation to federal agencies so they can deliver better citizen services, faster," Lee added.
Headquartered in Fairfax, Virginia, ICF is a global company that offers capabilities in a wide range of industries, including energy, transportation, retail, financial services and disaster management, according to its website.
The company's other partners include Amazon Web Services, Appian, Microsoft, Oracle, UiPath and ServiceNow.
ICF was recently re-awarded a spot on a $94 million Federal Highway Administration blanket purchase agreement to improve U.S. transportation systems.
Category: Digital Modernization
Tags: cloud digital modernization Google Cloud ICF Lesta Brady Mark Lee partnership