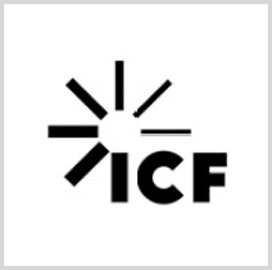 ICF
ICF to Modernize FTA's National Transit Database
ICF, a consulting services provider, has received two new call orders to automate and modernize the Federal Transit Administration's National Transit Database.
The agency uses NTD to archive data about the financial, operating and asset conditions of U.S. transit systems. NTD was designed to keep track of the industry and provide public information and statistics.
Government officials use NTD data to inform their allocation of funds in support of local, state and regional transit projects, ICF said Tuesday.
The FTA awarded the two orders, which have a combined value of $13 million, under the Department of Transportation Software Engineering Support blanket purchase agreement. Each agreement has a one-year base period of performance and four one-year option periods.
As part of the push toward automation, ICF will use a platform developed by cloud computing company Appian to take advantage of artificial intelligence and machine learning capabilities.
ICF said it has used its library of accelerators and reusable components to support four previous implementations of Appian's low-code automation platform.
The technology will also allow the government to reduce redundancies, enable cost efficiencies and improve the quality of NTD data, ICF added.
Mark Lee, ICF senior vice president and public sector lead, said the company's approach to automation will improve decision-making when it comes to infrastructure priorities.
"We understand FTA's data needs and created a purpose-built team to help the agency transform critical programs," Lee added.
ICF is a management consulting company headquartered in Fairfax, Virginia. The company offers expertise in digital transformation, cyber, cloud technology and analytics.
Category: Digital Modernization
Tags: AI Appian artificial intelligence automation call order cloud computing Department of Transportation digital modernization Federal Transit Administration ICF information technology IT machine learning Mark Lee National Transit Database