Contract award
ICF Wins Position on $340M ICE Platform Modernization Contract
ICF has won a spot under the Scalable Ways to Implement Flexible Tasks indefinite-delivery/indefinite-quantity contract to modernize technology delivery in the Department of Homeland Security's Immigration and Customs Enforcement agency. The award gives ICF the opportunity to compete in the platform-as-a-service domain. The contract has a period of performance of five years and a maximum value of $340 million, ICF said Monday.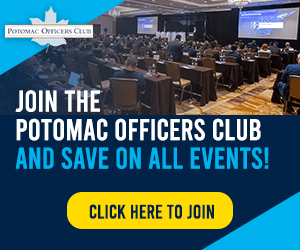 PaaS is one of SWIFT's four areas, the others being collaborative services, visualization and hyperautomation. As a vendor under PaaS, ICF said it plans to utilize applications such as Salesforce, ServiceNow and Microsoft's Dynamics and PowerApps to create automation systems and improve customer experience.
SWIFT allows for two holders per domain, with spots under visualization and hyperautomation set aside for small businesses. The contract is intended to procure agile development, operations and maintenance support for ICE but may be extended to other DHS agencies on a case-to-case basis.
The agency published a combined synopsis and solicitation for SWIFT in February, though it had originally planned to release it a month earlier.
ICE has also pursued avenues to modernization outside of its new IDIQ deal. In January, Excella won a contract to provide cloud support, agile delivery and full-stack development of software toward wider data accessibility across the agency.
The head of ICE's Homeland Security Investigations Tip Line said in a 2021 interview that the agency was exploring artificial intelligence and automation solutions to call center operations.
Category: Digital Modernization
Tags: Department of Homeland Security digital modernization Immigration and Customs Enforcement Platform as a Service Scalable Ways to Implement Flexible Tasks