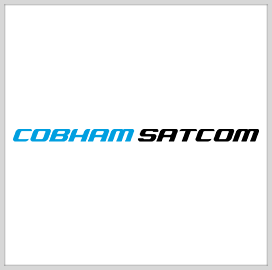 Satellite communications
Inmarsat to Provide Connectivity to Military Sealift Command Using Cobham's Satellite Terminals
Cobham Satcom will supply up to 170 multiorbit terminals to Inmarsat in support of work under a potential 10-year, $578 million indefinite-delivery/indefinite-quantity follow-on contract Inmarsat Government secured in 2022 to provide worldwide end-to-end commercial satellite communications services to the U.S. Navy Military Sealift Command.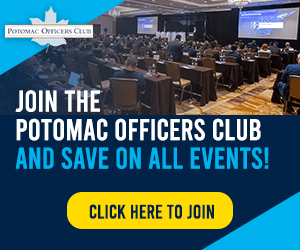 According to Cobham, its Sailor XTR terminals are designed for maritime platforms and are capable of supporting Inmarsat's geostationary and highly elliptical orbit satellites to provide connectivity even in the Arctic region, SpaceNews reported.
Under the contract from the Defense Information Systems Agency, Inmarsat will operate MSC's commercial communications infrastructure, including satellite systems and teleports, and upgrade the command's primary network from Ku band to the Global Xpress Ka band system. The deal has a three-year base period, a one-year option period and three two-year extensions.
Inmarsat will replace the existing Ku band terminals onboard the MSC vessels with Cobham's Sailor 1000 XTR and Sailor 600 XTR Ka band terminals. The satellite operator will also combine its GX service with the Elera enhanced L band airborne intelligence, surveillance and reconnaissance service to enable a reliable, global backup network.
Inmarsat Government has been providing satellite communication services to the command for the past decade. Its subsidiaries Stratos Government Services and Segovia secured an MSC satcom contract in 2011.
Inmarsat's Elera and GX networks are part of the Orchestra multidimensional satellite connectivity system the company has been developing to power emerging use cases such as autonomous vehicles and flying taxis.
For the Orchestra dynamic mesh network, which combines 5G and satellite connectivity, Inmarsat will launch its I-6 F2 satellite no earlier than Feb. 17 from Cape Canaveral Space Force Station aboard a SpaceX Falcon 9 rocket.
I-6 F2's deployment will follow the liftoff of the company's first 6th generation communications spacecraft called I-6 F1 in 2021 from Japan.
According to Inmarsat CEO Rajeev Suri, five more satellites will be launched by 2025 and join the I-6 satellites in orbit to deliver enhanced connectivity.
Category: Defense and Intelligence
Tags: Cobham Satcom Defense and Intelligence Inmarsat Military Sealift Command Sailor XTR satellite terminal SpaceNews US Navy