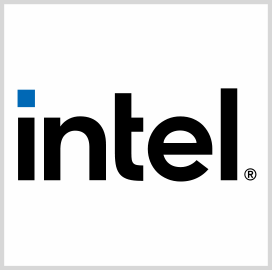 Intel
Intel to Help DARPA Develop Fully Homomorphic Encryption
Intel said it has signed an agreement to help the Defense Advanced Research Projects Agency develop an accelerator for fully homomorphic encryption, a form of encryption that allows one to perform calculations on encrypted data without decryption.
The effort will be done as part of DARPA's Data Protection in Virtual Environments program, Intel said. Rosario Cammarota, principal engineer at Intel Labs, described FHE as the "holy grail" of data security.
"Despite strong advances in trusted execution environments and other confidential computing technologies to protect data while at rest and in transit, data is unencrypted during computation, opening the possibility of potential attacks at this stage," Cammarota explained.
Intel said FHE will be strategically important for businesses as many rely on various data encryption methods to protect information while it is in transit or in use.
Data needs to be decrypted at some point in the process, leaving the information vulnerable for misuse. FHE allows users to compute on cryptograms, which is data that is always encrypted, Intel said.
Intel added that a large-scale FHE implementation would allow organizations to use techniques like machine learning to securely extract value from large data sets.
The company said it will also work with Microsoft to accelerate the commercial adoption of FHE. Microsoft will test the technology in its cloud offerings, including Microsoft Azure and the Microsoft Joint Enterprise Defense Infrastructure cloud.
The project is a cross-team effort across multiple Intel groups, including Intel Labs, the company's design engineering group and the data platforms group.
Category: Digital Modernization
Tags: Azure cloud DARPA data digital modernization DPRIVE encryption FHE fully homomorphic encryption Intel Intel Labs JEDI machine learning Microsoft Rosario Cammarota security