AI innovation
JAIC Developing 'Integration Layer' to Hasten Development of AI Algorithms
The Joint Artificial Intelligence Center's director on Tuesday revealed efforts to develop a joint operating system to help combatant commands build and field artificial intelligence algorithms rapidly. The effort is a part of the Artificial Intelligence and Data Initiative, which will see teams of AI experts being sent out to the U.S. armed forces' 11 combatant commands in an effort to help them understand what data they use and create AI tools to streamline decision-making, Breaking Defense reported Wednesday.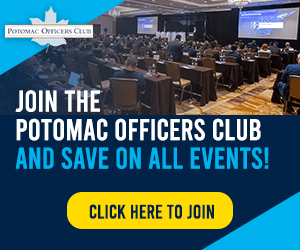 JAIC Director Lt. Gen. Michael Groen told journalists that the Center is in the process of developing an "integration layer" that will make the development of AI algorithms easier through the AIDA initiative, which has a three-year timeline. This will help COCOMs meet their priority information requirements to aid in decision-making processes, he said.
Groen said that the envisioned integration layer will be the first of its kind for the Department of Defense. An integration layer consists of adapters, enterprise services, and publishing channels.
The JAIC's chief said having an integration layer allows the DOD to scale because once all needed services have been made available, it becomes easy to develop apps, making it a simple matter to grow AI applications across the whole force. The DOD needs the ability to develop apps quickly and easily by providing the background resources and links that one needs to generate an application, he explained.
In June 2021, Deputy Defense Secretary Kathleen Hicks launched AIDA, with the goal of better curating and managing data. The initiative is meant to rapidly advance data and AI-dependent initiatives such as Joint All-Domain Command and Control program.
Category: Digital Modernization
Tags: artificial intelligence Artificial Intelligence and Data Initiative Breaking Defense digital modernization Joint Artificial Intelligence Center Kathleen Hicks Michael Groen Pentagon