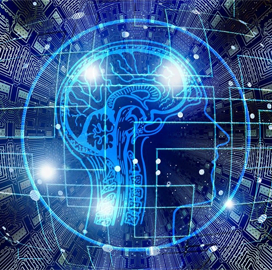 Artificial intelligence
JAIC Director Calls for Faster Military Adoption of AI Tech
Lt. Gen. Michael Groen, director of the Joint Artificial Intelligence Center, said the military has to move forward with adopting AI technologies to keep up with adversaries such as China.
Speaking at a conference hosted by the National Defense Industrial Association, Groen urged decision makers, commanders and policymakers to begin the path to implementing available AI tech.
He challenged defense officials to come up with an approach to start deploying mature technologies while also accommodating future tech advances, the National Defense Magazine reported Tuesday.
The JAIC director added that the DOD must move quickly as China continues to pursue its goal of becoming the global leader in AI by 2030.
China is poised to take the lead globally, with Groen expecting the Asian country to be the largest beneficiary of the AI industry's growth within the decade.
According to Groen, one of the challenges with implementing AI is using existing technologies from research labs and the commercial sector for military purposes.
Groen noted, however, that the JAIC has the problem covered since the AI hub specializes in pulling capabilities from the research and development community and the commercial sector and adapting them for use in the DOD.
The design, development, deployment and use of AI across the DOD is based on five ethical principles that the department outlined in 2020.
The principles emphasize the importance of a responsible, equitable, traceable, reliable and governable approach to adopting AI.
Groen said having an ethical baseline is important to ensure that AI capabilities used by the military can be trusted by commanders and decision makers.
Category: Digital Modernization
Tags: AI artificial intelligence Department of Defense digital modernization DoD JAIC Joint Artificial Intelligence Center Michael Groen National Defense Magazine