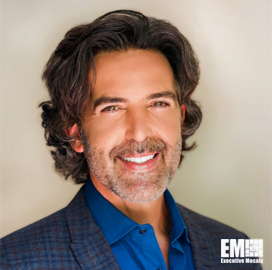 James Aquilina
Advisory board member
BlueVoyant
James Aquilina Takes on Advisory Roles at BlueVoyant
James Aquilina has joined cybersecurity specialist BlueVoyant as an advisory board member and adviser to the CEO.
Aquilina is a 20-year cybersecurity veteran specializing in incident response, risk management and digital forensics. He is a seasoned team leader with experience advising boards and c-suite executives on matters concerning cyber risk, BlueVoyant said Tuesday.
Previously, Aquilina was an assistant U.S. attorney in the criminal division of the U.S. Attorney's Office for the Central District of California. For nearly 10 years, he was central to investigations and prosecutions of computer intrusions, extortionate denial of service attacks, computer and internet fraud, and other cybersecurity-related matters.
He also served as the president of Aon Global Cyber Solutions at Stroz Friedberg. During his stint with the digital forensics and risk management firm, he led business development, global expansion and market growth efforts.
Jim Rosenthal, co-founder and chief executive officer of BlueVoyant, touted Aquilina's executive leadership experience and cybersecurity credentials, which he believes will drive the company's growth as it continues to help organizations create a cyber-resilient culture.
In a statement, Aquilina said he looks forward to working with BlueVoyant.
He noted that the company's cybersecurity solutions do more than just identify cyber risks as they allow clients to mitigate threats across their environment and in the supply chain.
Aquilina is currently a board member at various organizations and nonprofits.
He is on the board of directors of The Advanced Imaging Society, a non-profit organization founded by content creators and tech companies, including DreamWorks Animation and Sony Paramount, to promote the use of merging technologies in content production.
He is also an emeritus board member of the Constitutional Rights Foundation, which aims to educate America's youth about the importance of civic participation in a democratic society.
Category: Cybersecurity
Tags: Aon Global Cyber Solutions BlueVoyant Constitutional Rights Foundation cybersecurity cybersecurity veteran James Aquilina Jim Rosenthal The Advanced Imaging Society