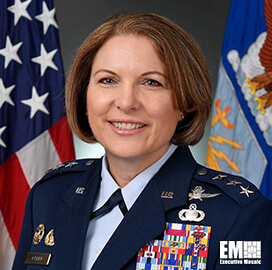 Mary O'Brien
CIO
Joint Staff J6
Joint Staff Official Says DOD Working on 'Combined' JADC2 Concept
A Joint Chiefs of Staff official said the Department of Defense is pursuing a version of the Joint All-Domain Command and Control concept that focuses on interoperability.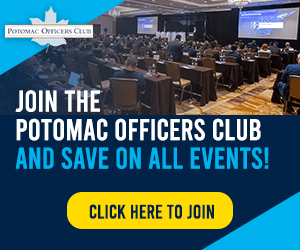 Lt. Gen. Mary O'Brien, director of C4 and cyber and Joint Staffs J6 chief information officer, said during the Potomac Officers Club's 4th Annual CIO Summit that the National Defense Strategy calls for interoperable command, control, communications and computers warfighting capabilities to facilitate global force integration and joint operations. She stated that JADC2 should work with other combatant commands and international partners.
The term "combined JADC2" was first used in 2020 when the U.S. Army and Air Force signed an agreement to build a network that would use data from both services while they maintain their own JADC2 platforms, Breaking Defense reported Tuesday.
O'Brien said the J6 is working with Five Eyes and NATO to develop the CJADC2 reference architecture and ensure that the concept aligns with allies' capabilities. She added that the DOD will focus on the global military integration of C4 cyber to stay ahead of future threats and give the U.S. and its allies a competitive edge.
Category: Defense and Intelligence
Tags: Breaking Defense Combined Joint All-Domain Command and Control Defense and Intelligence Department of Defense Joint Chiefs of Staff J6 Mary O'Brien