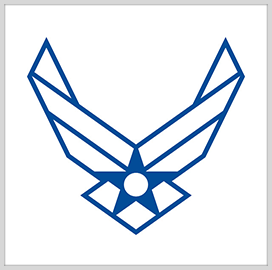 US Air Force
Kessel Run Seeks Sources for Enterprise-Wide DevSecOps Support
The Air Force is looking for sources that can provide enterprise-wide DevSecOps support services under the Global Application Delivery Network contract.
Work under the contract will support the information technology modernization efforts of the Air Force Life Cycle Management Center's Kessel Run detachment, according to a request for information posted on SAM .gov.
Kessel Run said it wants to take advantage of the benefits of cloud computing, platform-as-a-service, infrastructure-as-a-service and the continuous integration/continuous delivery pipeline.
The GADN contract will comply with all regulatory testing and cybersecurity requirements to maintain a user-centered approach to capability delivery, Kessel Run added.
Respondents to the RFI should detail how their offering can help establish a globally distributed cloud infrastructure network for delivering software containers.
Kessel run said it also requires a highly available and scalable cloud Domain Name System for managing and routing traffic globally to enable low-latency and highly reliable networks.
Other requirements include on-demand IaaS and scalable commercial cloud infrastructure, web application firewalls, infrastructure virtualization, cloud services for air-gapped networks, legacy system transitioning and the ability to monitor and respond to infrastructure faults.
Interested offerors are also encouraged to provide examples of past experience working with container orchestration, cloud, on-premise data centers, hardware and software licenses and small business partnerships, among others.
Lauren Knausenberger, the Air Force's chief information officer, previously said she sees potential in organizations like Kessel Run when it comes to exploring the advantages of emerging technologies. She has also pledged to focus on employing new technologies across and modernizing cybersecurity practices across the service.
Category: Digital Modernization
Tags: Air Force CICD cloud data center DevSecOps GADN Global Application Delivery Network IaaS Kessel Run PaaS request for information RFI SAM.gov sources sought