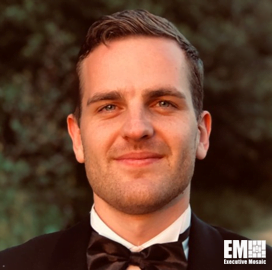 Kevin Duvall
Acting Chief Data Officer
HHS
Kevin Duvall Named Interim HHS Chief Data Officer
The Department of Health and Human Services has appointed Kevin Duvall to serve as its new acting chief data officer.
According to his LinkedIn profile, Duvall has been serving in the interim role since February. He assumed the position from Perryn Ashmore, who had worked as both CDO and chief information officer for the health department since September.
Duvall took over the role after serving as deputy CDO from July 2020 to February this year. He supported the HHS in publishing key datasets in December of last year, detailing coronavirus-related hospital admissions and use, as well as community outcomes, FedScoop reported.
Duvall has been with the HHS since April 2018, starting out as an enterprise architect. After a year and a half, he was promoted to senior technical adviser, a role he held until October 2020, when he was tapped to serve as acting deputy CDO.
Several people have been named acting CDOs at the HHS since 2019, when the Foundations for Evidence-Based Policymaking Act took effect. The law requires all agencies under the Chief Financial Officer Act, including HHS, to appoint a nonpolitical CDO.
Former acting CDOs include Mona Siddiqui, who served under the HHS' Office of the Chief Technology Officer, and Jose Arrieta, who double-hatted as interim CDO and chief information officer between May 2019 to September 2020.
The new acting CDO entered the government sector after working as senior technology analyst at the University of Virginia, his LinkedIn profile shows.
Duvall holds a bachelor's degree in chemical engineering and physics from UVA, as well as a master's degree in management of information technology.
Category: Federal Civilian
Tags: coronavirus Department of Health and Human Services federal civilian FedScoop Foundations for Evidence-Based Policymaking Act HHS HHS Protect Jose Arrieta Kevin Duvall Mona Siddiqui Perryn Ashmore