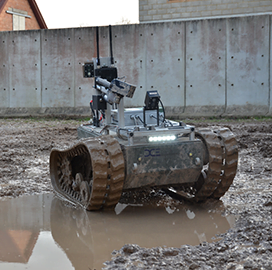 Robotic combat
vehicle
Kodiak Robotics to Support US Army Robotic Vehicle Program Through $50M DIU Contract
The Department of Defense, through the Defense Innovation Unit, has awarded Kodiak Robotics a two-year, $49.9 million contract for ground vehicle automation support.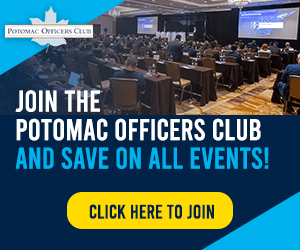 Kodiak Robotics will help the U.S. Army automate ground vehicles that are being developed under the service's Robotic Combat Vehicle program. Kodiak will use its commercial self-driving software to develop, test and deploy autonomous capabilities to allow Army vehicles to traverse complex terrain and work seamlessly regardless of weather conditions and GPS capability.
The resulting technology must also give warfighters the ability to remotely operate vehicles whenever necessary, Kodiak said Tuesday.
For the first year, Kodiak will apply robust autonomous software for Army-specific use cases. For the second year, the company will apply its technologies to test off-road capabilities and remote vehicle operations.
Kodiak was the only company initially selected for the award out of 33 submissions.
The Army has expressed greater interest in developing robotic vehicles. According to its fiscal year 2023 budget justification documents, the military branch plans to spend almost $750 million over the next five years for light robotic vehicle development, as well as robotic software and autonomous capabilities.
The service will also host a competition in the third quarter of 2023 to test new light robotic combat vehicles. The winners of the anticipated program will deliver prototype solutions by 2028.
Kodiak Robotics, a Mountain View, California-based company founded in 2018, offers autonomous technologies for long-haul freight trucks.
Category: Defense and Intelligence
Tags: autonomous vehicle contract award Defense and Intelligence Defense Innovation Unit Department of Defense Kodiak Robotics Robotic Combat Vehicle program US Army