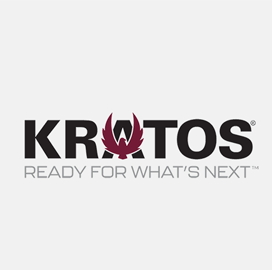 Kratos
Kratos Subsidiary to Support Army Ground Aerial Target Control System Under $60M Contract
Micro Systems, a wholly owned subsidiary of Kratos Defense & Security Solutions, has secured a $60.7 million contract to provide support services to the Army Ground Aerial Target Control System.
The contract requires Micro Systems to perform software updates and cybersecurity inspections on the system and install replacement parts, Kratos said.
If all options are exercised, the contract's ceiling could reach $86 million, with work estimated to be completed by April 4, 2028, according to a contract announcement posted on Defense .gov. Work locations and funding will be determined on a per order basis.
Micro Systems beat out one other contractor to win the contract.
Steve Fendley, president of the unmanned systems division at Kratos, welcomed the contract award to Micro Systems.
"This enables us to evolve, develop and apply new technologies to the UAS / UGV command and control systems for the Army, which support development, testing and training associated with our country's defensive systems and military personnel," he said.
According to Fendley, Kratos' ground-based infrastructure capability will be critical to further developing the C2 system.
The award builds on Micro Systems' decades-long work of producing and supplying unmanned aerial and ground target C2 systems for the Department of Defense.
The Fort Walton Beach, Florida-based company specializes in developing aerial, ground, seaborne and small unmanned aerial system platforms. Its systems are integrated with features that enable multi-domain multi-vehicle mission profiles, remote and autonomous control modes and advanced datalink communications.
The company's hardware and software systems have supported more than 3,000 operational weapon system test, training and evaluation missions worldwide.
Category: Defense and Intelligence
Tags: C2 system contract award Defense and Intelligence Kratos Micro Systems Steve Fendley U.S. Army unmanned systems