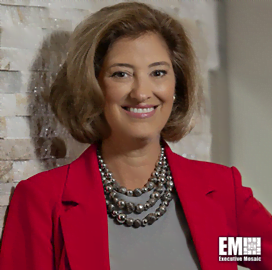 Laurie Leshin,
Incoming director,
Jet Propulsion Lab
Laurie Leshin Appointed Director of Jet Propulsion Lab, Caltech VP
The California Institute of Technology has named Laurie Leshin as director of the Jet Propulsion Laboratory, effective May 16. She will also serve as vice president of Caltech.
JPL is a federally funded research and development center in La Canada Flintridge owned by NASA and managed by Caltech. The laboratory specializes in developing robotic spacecraft and telescopes for probing the solar system, according to Caltech's website.
Leshin will succeed former JPL Director Michael Watkins, who retired in August 2021, and retired Lt. Gen. Larry James, who currently holds the role in an interim capacity, JPL said Thursday. James will resume his role as deputy director once Leshin takes over.
NASA Administrator Bill Nelson said he expects JPL, under Leshin's leadership, to "spark the imaginations of future mathematicians, engineers and pioneers in classrooms across America."
JPL said that Leshin is a professional geochemist and space scientist who has more than two decades of academic and government experience supporting the laboratory.
She currently serves as president of Worcester Polytechnic Institute, a private research organization that specializes in science, engineering and the humanities.
Leshin is credited with expanding research at WPI, driving its Global Projects Program and promoting gender equality in science, technology, engineering and mathematics.
She has co-chaired the National Academies Government-University-Industry Research Roundtable since 2016. In 2013, the Obama administration appointed Leshin to the advisory board of the Smithsonian Institution's National Air and Space Museum.
Her awards and commendations include NASA's Outstanding leadership Medal and Distinguished Public Service Medal as well as the Meteorological Society's Nier Prize.
Category: Space
Tags: Bill Nelson Caltech executive movement Jet Propulsion Laboratory Laurie Leshin NASA STEM Worcester Polytechnic Institute