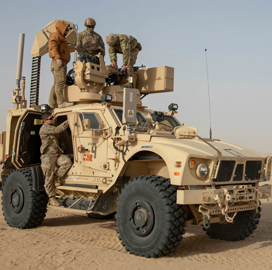 Counter-UAS capability
Leonardo DRS Wins Task Order to Build More M-LIDS Vehicles for Army
Leonardo DRS has secured a task order under a $40 million indefinite-delivery/indefinite-quantity contract to provide the U.S. Army with additional vehicles carrying counter-unmanned aircraft systems for the Integrated Fires/Rapid Capabilities Office's Mobile-Low, Slow, Small Unmanned Aircraft System Integrated Defeat System program.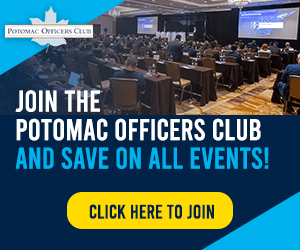 M-LIDS is a capability intended to assist soldiers with detecting, jamming and striking down small unmanned aircraft using electronic and kinetic means, Leonardo said Thursday.
Increment 2, the current version of the program, involves a pair of vehicles, one performing sensor functions and the other performing weapon functions. The Army seeks to consolidate both capabilities into a single vehicle.
Leonardo also supports the Maneuver Short Range Air Defense program, an air defense artillery capability intended to neutralize low-altitude manned and unmanned threats, including fixed-wing aircraft. In September 2021, the company secured a $204 million order for 59 mission equipment packages to be installed by General Dynamics onto Stryker vehicles.
The work forms part of a larger five-year, $600 million indefinite-delivery/indefinite-quantity contract to provide mission equipment packages for 144 M-SHORAD systems.
To combat Russian aircraft and replace aging Avenger vehicles with limited defensive capabilities, the Army deployed four M-SHORAD systems to Germany. According to an April 2021 press release, further shipments could be made to the Pacific to counteract China.
Category: Defense and Intelligence
Tags: counter unmanned aircraft system Defense and Intelligence Integrated Fires Rapid Capabilities Office Leonardo DRS M-LIDS task order award US Army