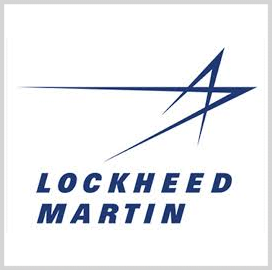 Lockheed Martin
Lockheed Martin Looking to Enable On-Orbit Hardware Upgrades on GPS Satellites
Lockheed Martin plans to deploy a redesigned commercial bus to enable on-orbit hardware upgrades on global positioning system satellites.
Central to the effort is the LM2100 commercial bus, which will be used in the future version of GPS 3 satellites known as GPS 3F, according to Eric Brown, senior director of military space mission strategy at Lockheed Martin.
Performing on-orbit satellite upgrades used to be considered risky but new technologies are making it possible with less risk, SpaceNews reported.
Speaking at the Air Force Association's aerospace warfare virtual symposium, Brown said advances in on-orbit logistics and servicing are encouraging new approaches to satellite design.
He believes that on-orbit docking will be feasible in the future, allowing for on-orbit upgrades for integrating new processors and sensor technologies, among other things. According to Brown, these capabilities will increase the relevance and mission capability of a space platform.
The Lockheed executive considers unlocking on-orbit logistics and servicing a big deal. According to contemporary wisdom, nothing can be done to satellites once they have been launched.
Moving forward, Lockheed Martin plans on working with Aerojet Rocketdyne to pursue in-space logistics.
"When we talk about the maturity of things like rendezvous and proximity operations, we've got a lot of capability around as an industry, and certainly Aerojet Rocketdyne is a tremendous company looking at things like that as well," Brown said.
The partnership is expected to be further cemented as Lockheed Martin already announced plans to acquire the rocket and missile propulsion manufacturer for $4.4 billion.
Category: Space
Tags: Aerojet Rocketdyne commercial bus Eric Brown Global Positioning System satellite GPS 3F LM2100 Lockheed Martin SpaceNews