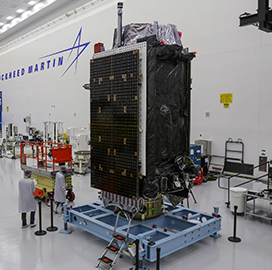 GPS III satellite
Lockheed Martin's Sixth GPS III Satellite Launched
Lockheed Martin's Global Positioning System III Space Vehicle 06 has been launched.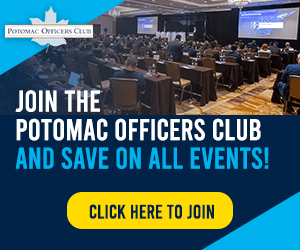 GPS III SV06 took off aboard a SpaceX Falcon 9 rocket from Cape Canaveral Space Force Station on Wednesday morning. Officials from Lockheed at the U.S. Space Force were able to confirm signal acquisition nearly an hour and a half after launch.
SV06 is the 25th military-code satellite introduced to the GPS III constellation, Lockheed said.
The satellite was loaded on the first stage carrier that sat atop Falcon 9's upper stage. The first stage separated from the rocket around 90 minutes after liftoff at an altitude of about 2,670 miles above Earth.
SV06 will continue its journey to its orbit, located 12,500 miles above Earth.
GPS III is designed to provide enhanced anti-jamming and navigation accuracy over existing satellites in the military constellation. The satellite also features a modular design, which allows new technologies and capabilities to be added more easily in the future.
Lockheed expects to launch four more GPS III satellites in the future. The company has completed the production of GPS III SV10; that satellite is in storage along with SV07 through SV09, awaiting the go-ahead signal from the Space Force for launch.
Lockheed is also developing the GPS III Follow On for the Space Force. GPS IIIF will feature more capabilities than the original GPS III satellites, such as an accuracy-enhancing laser retroreflector array, a new search and rescue payload, and a digital navigation payload.
Late last year, the Space Systems Command exercised a $774 million production option to procure three additional GPS IIIF satellites, meaning that the company now has a contract to build SV11 to SV20.
Category: Space
Tags: Global Positioning System GPS III SV06 Lockheed Martin satellite launch space US Space Force