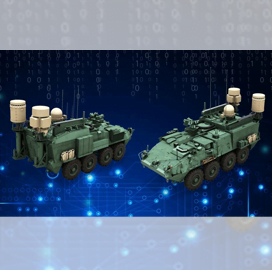 Electronic warfare
technology
Lockheed to Continue TLS-BCT Prototyping Activities Under US Army Contract
The U.S. Army has awarded Lockheed Martin a $9.6 million other transaction authority agreement to work on the second phase of the service's Terrestrial Layer System-Brigade Combat Team solution. The TLS-BCT is the Army's first integrated electronic warfare, signals intelligence and cyber platform that will be mounted on Stryker vehicles.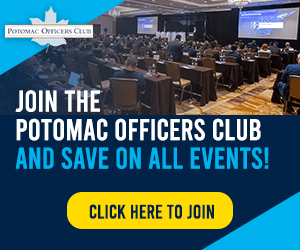 Under the contract, the Bethesda, Maryland-based aerospace company will provide prototypes for manufacturing proof-of-concept activities.
Army officials said the platform will be a key element in defeating modern battlefield threats. Ken Strayer, program manager for electronic warfare and cyber within the Army Program Executive Office Intelligence, Electronic Warfare and Sensors, stated that the TLS-equipped vehicles will join the Multi-functional and Electronic Warfare platoons to provide situational awareness capabilities such as threat detection and location and enemy signals disruption. The solution will also enable cyber capabilities for weapons systems and support signals intelligence activities.
The contract award follows a 16-month prototyping activity that involved Lockheed and Digital Receiver Technology, a Boeing subsidiary. The two companies developed their own version of the TLS solution alongside Army testers. The service ultimately selected Lockheed's solution, C4ISRNET reported.
According to Lockheed, its solution is designed to handle current and future threats. The technology runs on open architecture systems, which give designers and users the ability to upgrade the system rapidly. The company stated that the TLS solution will help the Army achieve its goal of creating a multi-mission, joint all-domain operational-capable force.
Work on the offering is done by the manufacturer's Spectrum Convergence team.
Category: Defense and Intelligence
Tags: Boeing C4ISRNET cyber platform Defense and Intelligence Digital Receiver Technology electronic warfare Ken Strayer Lockheed Martin Program Executive Office Intelligence Electronic Warfare and Sensors signals intelligence US Army