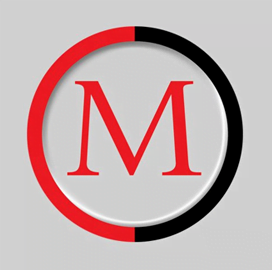 ManTech
ManTech Achieves AWS Migration, DevOps Competencies
ManTech, an information technology and cybersecurity company, said it has achieved the Amazon Web Services Migration and DevOps competencies.
The AWS Competency program recognizes and promotes partners that demonstrate technical expertise and customer success in leveraging AWS technology in various disciplines.
Srini Iyer, chief technology officer at ManTech and a member of the Potomac Officers Club, said the simultaneous recognition proves the company's reliability in providing data assurance solutions in edge computing environments.
ManTech said it achieved the Migration competency because of its success in helping AWS users maximize return on investment while providing agility and resilience.
According to AWS, Migration competency partners have deep experience helping businesses move to the cloud in all phases of complex migration projects, discovery, planning and operations.
Migration competency partners have also shown a focus on developing their customers' internal skills and on reducing friction when migrating legacy applications, AWS said.
DevOps competency partners are companies that have demonstrated expertise in delivering DevOps solutions on the AWS cloud.
DevOps is a software development philosophy aimed at shortening the systems development life cycle while maintaining high quality.
According to AWS, DevOps competency partners help customers simplify infrastructure management, deploy application code, automate software release processes, monitor application performance and optimize each step of the development cycle.
AWS has 15 competencies in the "use case" category: cloud management tools, containers, data and analytics, DevOps, digital customer experience, digital workplace, high-performance computing, internet of things, machine learning, mainframe migration, migration, mobile, networking, security and storage.
The company also has several other competencies pertaining to specific industries and workloads.
Category: Digital Modernization
Tags: Amazon Web Services AWS AWS Competency cloud DevOps edge ManTech migration Potomac Officers Club software Srini Iyer