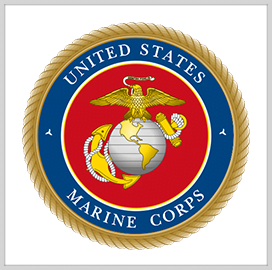 US Marine Corps
Marine Corps to Invest $1B in New Systems to Facilitate EW Operations
The U.S. Marine Corps intends to invest $1 billion to develop new systems for its traditional electronic warfare operators to facilitate peer-to-peer EW engagements.
Speaking at a recent Association of Old Crows virtual summit, Lt. Col. Brian Ackerson, branch head for Marine Air Ground Task Force electronic warfare, said the Marine Corps wants to build new systems across four categories.
The first set of systems are envisioned to be platform agnostic, C4ISRNET reported. According to Ackerson, designing systems that way would make them interoperable with multiple airborne or ground systems.
He added that the service wants to develop widely distributed and scalable systems so Marines can between a variety of options, including portable, vehicle mounted or handheld solutions.
The Marine Corps is also looking to build systems with on-demand capabilities. Ackerson explained that having access to capabilities on demand will be critical in carrying out operations inside an enemy's sphere of influence.
Additionally, the service seeks systems that can be networked and operated remotely. Being able to control systems remotely would be advantageous in battlefields like the Pacific while the networking of capabilities allows for the sharing of data, which generates better situational awareness of the electromagnetic spectrum.
Col. Dave Burton, program manager for intelligence systems and portfolio manager for command element systems at the Marine Corps Systems Command, explained that the visibility provided by networked systems can aid in operational or tactical situations that call for an electronic attack.
By viewing the spectrum as another part of the information environment, the Marine Corps can also prepare to implement electronic protection or deny adversaries from using the spectrum, Burton said.
Category: Defense and Intelligence
Tags: Brian Ackerson Dave Burton Defense and Intelligence Defense News electronic warfare Marine Corps Systems Command US Marine Corps