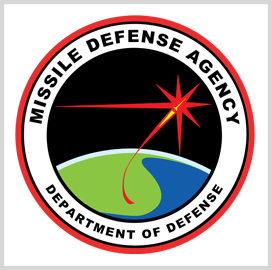 Sensor prototype demo
MDA On Track for 2023 On-Orbit Demo of Hypersonic Missile Tracking Prototypes
Mark Wright, a spokesperson for the Missile Defense Agency, said on-orbit prototype demonstrations for the Hypersonic and Ballistic Space Sensor program are on track for 2023.
HBTSS sensors will work in concert with the Navy's Aegis Ballistic Missile Defense system and the Army's Theater High Altitude Area Defense system to intercept missiles in their high-speed glide phase.
Northrop Grumman and L3Harris Technologies are the two prime contractors for the effort. Company officials said they are moving into engineering, manufacturing and development of the prototypes, Breaking Defense reported Thursday.
Unlike L3Harris, Northrop Grumman already passed the critical design review of its technical approach to the HBTSS prototype.
Mike Ciffone, program director at Northrop Grumman Space Systems, told Breaking Defense that the company will proceed to putting the hardware together and conducting payload integration and tests before the launch.
L3Harris, according to Wright, is looking to catch up and conduct its CDR during the week of Nov. 15.
Current development efforts fall under Phase 2B of the HBTSS program, which covers the launch of the two prototype medium field-of-view sensors.
The plan is to launch the prototypes in early 2023, a goal that Northrop and L3Harris are optimistic about achieving. Afterward, MDA will conduct some six months of on-orbit demonstrations, Cliffone said.
However, he noted that the MDA has yet to reveal plans for subsequent phases of the program, including whether only one contractor would be selected moving forward.
Category: Space
Tags: Breaking Defense Hypersonic and Ballistic Space Sensor L3Harris Technologies Mark Wright Missile Defense Agency Northrop Grumman on-orbit protoype demonstration satellites space