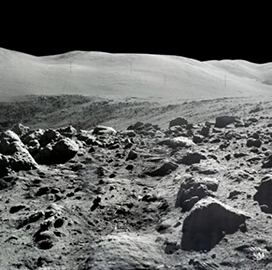 Lunar exploration
NASA Announces Timeline Changes to Artemis Missions
NASA has delayed plans of landing astronauts on the lunar surface before the end of 2024, citing legal challenges and a lack of funding.
Speaking at a media teleconference, NASA Administrator Bill Nelson said the Artemis 3 mission is now planned for no earlier than 2025. He noted, however, that a program review will have to be conducted before a more specific schedule can be determined, SpaceNews reported Tuesday.
According to Nelson, Blue Origin's lawsuit against the awarding of NASA's human lander contract to SpaceX played a big part in delaying the goal set by the Trump administration in March 2019.
He explained that the space agency was unable to make any contact with SpaceX until the Court of Federal Claims ruled against the lawsuit.
Insufficient funding for the human landing system also impacted the Artemis 3 mission, Nelson said. NASA was only assured of $850 million from Congress as opposed to the $3.3 billion requested for fiscal year 2021.
Looking back, Nelson argued that the 2024 target may not have been achievable in the first place as it was not grounded in technical feasibility.
Additionally, NASA is delaying the Artemis 2 mission, which is expected to feature the first crewed flight on the Orion spacecraft, due to hardware damage and workforce and supply chain disruptions caused by the pandemic. The mission has been pushed back to as late as May 2024 from the previous 2023 target.
Category: Space
Tags: Artemis missions Bill Nelson Blue Origin Human Landing System NASA space SpaceNews SpaceX