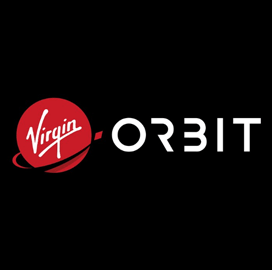 Commercial launch
services
NASA Chooses Virgin Orbit for Future Launch Services
Long Beach-headquartered Virgin Orbit announced its selection by the National Aeronautics and Space Administration to provide launch services for the agency's Venture-Class Acquisition of Dedicated Rideshare missions. The fixed-price indefinite-delivery/indefinite-quantity contract will leverage commercial satellite launch practices, and the flexibility afforded by the LauncherOne system to enable more efficient launch timelines, mission-tailored orbits and competitive costs, Virgin Orbit reported Thursday.
In a statement, the company said the latest contract has a five-year ordering period with a maximum total value of $300 million and will be managed by the NASA Launch Services Program at the agency's Kennedy Space Center in Florida.
Virgin Orbit said that it has already placed thirteen satellites in space for the American space agency through programs like the Venture Class Launch Services program and the CubeSat Launch Initiative. The launch services company said that the VADR acquisition will build on the foundations of earlier successes.
Dan Hart, chief executive officer of Virgin Orbit, said the VADR contract vehicle provides a platform for NASA to more easily contract for flights on the LauncherOne service. The deal makes it easier for the company to work with NASA to provide targeted and economic access to space, maximizing the science gains from their small satellite missions and enabling ever greater technological innovation, he added.
Virgin Orbit said it intends to scale up its flight rate to accommodate the high demand seen from commercial customers, the national security community, the international community, and, through programs like VADR, the U.S. civil space community. The company added that it managed three successful launches using LauncherOne in less than twelve months.
Category: Space
Tags: commercial satellite Launch Services Program NASA space VADR Virgin Orbit