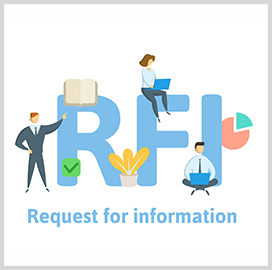 RFI
NASA Seeks Ideas to Develop Flight Capacity Building Program
NASA's Science Mission Directorate is conducting market research about a program intended to help emerging international partners participate in flight projects and missions.
In a request for information, the directorate asked for innovative ways to develop a capacity building program involving CubeSats, SmallSats or other flight instruments projects.
SMD is open to hearing responses from industry, universities, non-profit organizations, individuals, NASA centers and other U.S. government agencies, SpaceRef reported Tuesday.
The directorate is interested in obtaining ideas to create a capacity building program focused on a variety of topics such as Earth observations, heliophysics, biological and physical sciences, planetary sciences and astrophysics.
The goal is to establish a program that will allow international students and early career professionals from partner nations to collaborate with professional groups in building already-funded flight systems.
SMD envisions undergraduate and graduate students, postdoctoral researchers and early career engineers or scientists getting hands-on experience in the design, review, development, test and flight of space hardware.
Collaborators will be put into different subsystem teams and be given specific tasks to complete. They will also be mentored by a team of advisers and professionals.
The capacity building program is designed to cultivate cooperation with partner nations that have few to no partnerships with NASA.
Input received through the RFI will inform the development of SMD's overall strategy implementation for international partnerships.
Sources may submit questions regarding the RFI until April 23, which NASA intends to answer by May 7.
Responses to the RFI are due May 21.
Category: Space
Tags: flight capacity building program international partners NASA request for information RFI Science Mission Directorate space SpaceRef