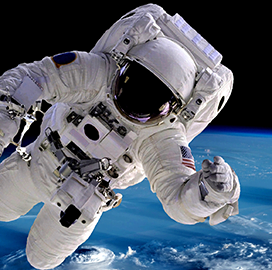 Spacesuit technology
requirement
NASA Seeks Sources of Spacesuit AR Display System
NASA's Glenn Research Center has issued a request for information to identify potential sources of a spacesuit augmented reality display system and solution providers as part of the agency's Joint Augmented Reality Visual Informatics System project.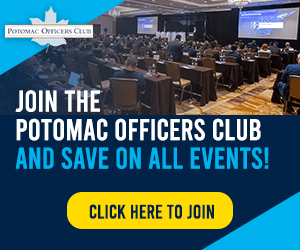 According to the RFI, the AR display system should have control and compute subsystems and a capability to enable communications between astronauts and mission controllers on Earth. It must also be compatible with a spacesuit that astronauts will use in future missions, Nextgov reported.
NASA issued the RFI ahead of the Artemis III mission, which would land American astronauts on the moon for the first time in over five decades. In September, the agency awarded Axiom Space a contract with a base value of $228.5 million to develop a next-generation spacesuit and supporting systems and demonstrate the products during the Artemis mission. The spacesuit is being designed to support NASA's spacewalking and moonwalking requirements during the contract's 11-year period of performance.
Artemis III is slated for deployment no earlier than 2025. The launch of a lunar lander version of SpaceX's Starship rocket will mark the beginning of the mission. When the Starship reaches an orbit around the moon, a Space Launch System rocket will deploy an Orion capsule carrying four astronauts to the same orbit as the Starship. The capsule will then dock with the Starship, allowing two astronauts to move to the rocket and land near the moon's south pole. After a week, the moon-walking astronauts will rejoin the other astronauts left in the Orion capsule before returning to Earth.
Category: Space
Tags: Artemis III augmented reality Joint Augmented Reality Visual Informatics System NASA Nextgov Orion RFI space spacesuit Starship