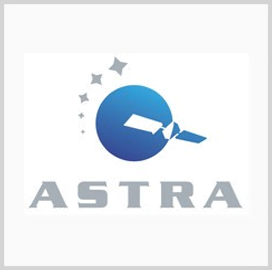 Astra Space
NASA Taps Astra Space to Launch TROPICS Mission CubeSats
Astra Space has been selected by NASA to provide a launch service for the Times-Resolved Observations of Precipitation Structure and Storm Intensity with a Constellation of SmallSats mission.
Under a $7.95 million firm-fixed-price contract, Astra Space will launch six CubeSats for the mission aimed at improving the scientific community's understanding of storm processes.
The Launch Services Program at the Kennedy Space Center in Florida will manage the launch service, NASA said Saturday.
According to the space agency, the TROPICS mission will provide high-revisit imaging and sounding observations. The observations are enabled by microwave technology being developed by the Lincoln Laboratory at the Massachusetts Institute of Technology.
William Blackwell of MIT/LL is the principal investigator of the TROPICS mission, which addresses three of the six NASA Earth Science focus areas: the weather; the water and energy cycle; and climate variability and change.
The TROPICS CubeSats are designed to provide NASA with rapid-refresh microwave measurements that will allow the agency to determine the temperature, pressure and humidity in a hurricane as it forms and evolves.
The observations produced by the CubeSats will significantly improve the way scientists study the process that drives high-impact storms, NASA noted.
The agency expects to launch the TROPICS mission between Jan. 8 and July 31, 2022, under a launch license from the Federal Aviation Administration.
Astra Space will launch the six CubeSats on its Rocket 3 from Kwajalein Atoll in the Marshall Islands. The company will conduct three separate launches during the 120-day period.
Category: Space
Tags: Astra CubeSats FAA Federal Aviation Administration launch service contract MIT NASA NASA.gov Rocket 3 space storm processes TROPICS mission William Blackwell