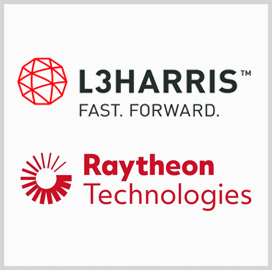 L3Harris and Raytheon
NASA Taps L3Harris, Raytheon for GEO-XO Imager Phase A Study Contracts
L3Harris Technologies and Raytheon Technologies have been tasked by NASA to work on the Geostationary and Extended Orbits Imager Phase A study contracts, each amounting to $6 million.
Under their agreement with NASA, Indiana-based L3Harris and California-based Raytheon will provide services to help meet the objectives of the National Oceanic and Atmospheric Administration's GEO-XO program.
Specifically, the selected contractors will provide a definition-phase study for a geostationary imager instrument, with work to be conducted in their respective facilities, NASA said Thursday.
The space agency noted that the imager will be an infrared and visible imaging instrument that will fly on the GEO-XO program series of satellites.
The mission of the program, which is a collaborative partnership between NASA and NOAA, is to develop a satellite system that could improve Earth observations in the geostationary orbit.
The mission will provide information that could help NASA and NOAA address future environmental challenges supporting weather, ocean and climate operations in the U.S.
According to NASA, the GEO-XO system will continue and expand observations supported by the Geostationary Operational Environmental Satellite-R series.
The GOES-R satellites are designed to provide continuous imagery and atmospheric measurements of Earth's Western Hemisphere, as well as space weather monitoring.
NASA and NOAA are working to ensure that Earth observations provided by the GEO-XO system are in place by the early 2030s, as the GOES-R series nears the completion of its mission.
Under the new GEO-XO program, funding, operation and management are provided by NOAA. NASA's Goddard Space Flight Center, headquartered in Greenbelt, Maryland, is responsible for the development and acquisition of the mission system, including the management of the acquisition of the Phase A formulation agreements.
Category: Space
Tags: contract award Earth observations GEO-XO geosatellite Geostationary and Extended Orbits Imager Phase A geostationary orbit geostationary satellite Goddard Space Flight Center GOES-R L3Harris Technologies NASA NASA.gov National Oceanic and Atmospheric Administration NOAA Raytheon space