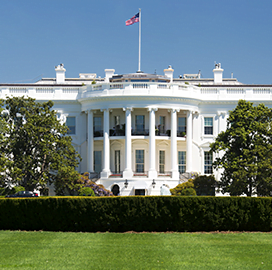 White House
NASA Welcomes Biden's Choice for Deputy Administrator
NASA has released a statement lauding President Joe Biden's plan to nominate former astronaut Pam Melroy for deputy NASA administrator.
The White House said Melroy has government and industry experience across the civil, commercial and national security space sectors. She has logged more than 38 days in space and is one of only two women who have commanded a space shuttle, NASA said.
"Pam's experience as an astronaut, space shuttle commander, and U.S. Air Force test pilot would bring to NASA a unique perspective on the opportunities and challenges facing the agency," said NASA acting Administrator Steve Jurczyk.
Melroy was a space shuttle pilot during STS-92 in 2000 and STS-112 in 2002 and a space shuttle commander during STS-120 in 2007.
After leaving NASA in 2009, she joined Lockheed Martin as director and deputy program manager. She oversaw a $410 million contract and more than 300 engineers designing NASA's Orion spacecraft, according to her LinkedIn profile.
She later returned to the government as a senior technical adviser and director of field operations for the Federal Aviation Administration's Office of Commercial Space Transportation.
In 2013, she became deputy director of the Tactical Technology Office within the Defense Advanced Research Projects Agency, a role in which she directed a large advanced technology development portfolio.
Melroy also served as the director of space technology and policy at Nova Systems, an Australia-based professional services provider specializing in engineering and management services.
She is currently an independent consultant and a member of the National Space Council's Users Advisory Group.
Category: Space
Tags: DARPA FAA Joe Biden LinkedIn Lockheed Martin NASA National Space Council nomination Nova Systems Pam Melroy space Steve Jurczyk White House