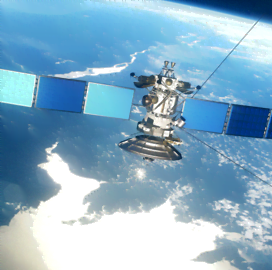 Commercial satellite
data sources
NASA Will Keep Purchasing Earth Observation Data From Commerical Space Market
The National Aeronautics and Space Administration will continue buying data gathered by commercial Earth observation satellites, according to Kevin Murphy, the space agency's Earth Science Division chief science data officer. The decision comes amid the increasing pace of commercial satellite launches, which is prompting NASA officials to look for ways to improve the data acquisition process, SpaceNews reported Friday.
Speaking at the American Meteorological Society annual meeting on Friday, Murphy said the Commercial SmallSat Data Acquisition program is now a sustainable program. He explained that commercial capabilities offered under the program offer some cost-effective means to advance and extend research and applications in conjunction with the data collected by NASA, international partners and other U.S. government agencies.
Murphy further told AMS members that NASA is working "to establish a continuous and repeatable process" for purchasing commercial satellite data.
The evaluation of commercial data sources and the acquisition itself costs NASA approximately $30 million annually.
NASA currently acquires satellite data and digital elevation models from a handful of commercial and academic sources.
Murphy said that NASA has a strong preference for working with American companies but the agency does turn to international sources when the need arises.
Category: Space
Tags: Earth-observation satellites Karen St. German Kevin Murphy NASA space SpaceNews Will McCarthy