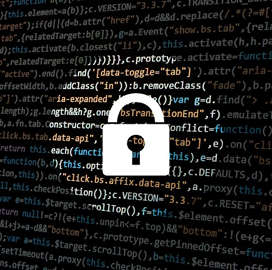 Cybersecurity
Navy Nears Completion of Cyber Warfare Engineering Lab
Naval Surface Warfare Center Dahlgren Division has announced that its new Cyber Warfare Engineering Laboratory will soon open its doors and launch several cybersecurity programs.
Despite delays caused by the coronavirus pandemic, CWEL is expected to welcome Navy scientists and engineers, Naval Sea Systems Command said.
Mike Strain, CWEL program manager and cyber assurance portfolio business manager, said the laboratory will serve as a centralized location for cyber requirements, including ones related to understanding and mitigating cybersecurity vulnerabilities.
The Navy began breaking ground for CWEL in December 2019. The laboratory was designed to bring together the foundations of existing technologies to provide robust testing capabilities for weapon systems, cyber and network platforms and industrial control systems.
NAVSEA said the facility offers a centralized location for test directors, scientists and engineers to use interactive resources and tools in accomplishing cyber engineering and test objectives.
CWEL will work with operational and acquisition communities to continually develop methods for countering adversary capabilities and identifying and mitigating system and infrastructure risks.
Jay Blalock, program director of the USS Secure virtual cyber ship, said CWEL's increased security will allow his team to store event data for analysis, which can be used to identify mission vulnerabilities.
The NSWCDD facility will host both the USS Secure and NAVSEA Red Team programs. The latter emulates adversarial tactics, techniques and procedures to identify network weaknesses.
Category: Cybersecurity
Tags: CWEL Cyber Warfare Engineering Laboratory cybersecurity Mike Strain Naval Sea Systems Command Naval Surface Warfare Center Dahlgren Division NAVSEA NSWCDD USS Secure