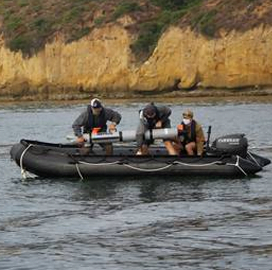 Multi-purpose undersea
drone
Navy Selects HII's REMUS 300 as Next Small Undersea Drone
Virginia-headquartered Huntington Ingalls Industries announced that its advanced unmanned underwater vehicle, REMUS 300, has been selected as the Navy's next-generation small unmanned underwater vehicle program of record. The autonomous seacraft incorporates advanced modularity and open architecture into a compact, man-portable design, HII said Thursday.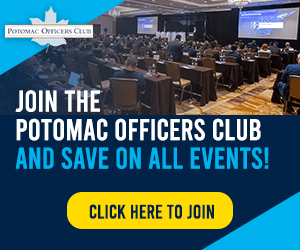 In a statement, the company said the initial phase of the program includes the production and testing of REMUS 300 SUUVs over the next year. The acquisition was facilitated by the Department of Defense's Defense Innovation Unit and their commercial solutions opening process via the other transaction authority.
Chris Kastner, president and chief executive officer of HII, said the Navy's selection of the REMUS 300 demonstrates the value of the company's investment in autonomous and unmanned systems as well as in customer familiarity. He expressed confidence that the technology will both support the Navy mission and enhance the effectiveness of the all-domain force.
The selection of REMUS 300 followed a two-year rapid prototyping effort involving multiple user evaluations and spiral developments to refine the SUUV's original design. It resulted from the "Lionfish" SUUV program, the Navy's broader search for its next-generation underwater drones, HII added.
For his part, Duane Fotheringham, president of HII's unmanned systems business group, said REMUS UUVs have been extending the capabilities of the warfighter since their earlier versions were first used in combat during Operation Iraqi Freedom in 2003. He added that the company has been continually enhancing, maturing and refining the REMUS technology since then.
The latest contract takes off from the Mk 18 Mod 1 Swordfish UUV program, which involved the legacy REMUS 100 platform. It was designed to provide low-visible exploration and reconnaissance in support of amphibious landing, mine countermeasure operations and hydrographic mapping, a report by the Autonomous Undersea Vehicle Applications Center said.
Category: Defense and Intelligence
Tags: Chris Kastner Defense and Intelligence Duane Fotheringham Huntington Ingalls Industries Naval News REMUS 300 US Navy