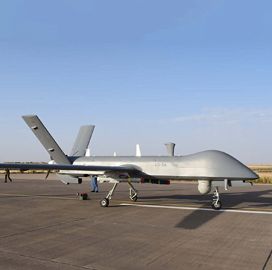 Surveillance system
Navy Tests Wide-Area Surveillance UAS During Week-Long Demonstration
The U.S. Navy conducted a sea-based unmanned aircraft system demonstration to test wide-area surveillance missions that could benefit the services in the future.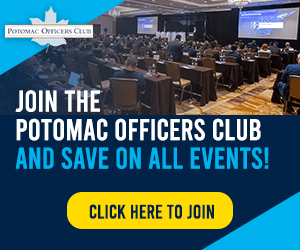 Contractors Insitu and L3Harris Technologies showcased their unmanned aerial vehicles during the event that took place from July 11 to 15. The companies' UAVs are portable and are designed to provide wide-area surveillance capabilities in any weather condition.
The test was performed aboard USS Paul Hamilton in San Diego. The Navy and Marine Corps Small Tactical UAS program office, the Naval Air Warfare Center Aircraft Division AIRWorks and the Navy Warfare Development Command led the demo, the Naval Air Systems Command said.
The government will review post-demo data to evaluate each system's performance further.
PMA-263 and AIRWorks partnered with Innovation and Modernization Patuxent River and NAWCAD Fleet Experimentation earlier in 2022 to identify UAS capable of performing wide-area missions for surface vessels. The organizations looked for solutions that could be deployed for long periods of time while delivering accurate and relevant information to the host vessel.
The military units selected Insitu and L3Harris for their platforms, which could be deployed without dedicated launch and recovery equipment and operated without additional support systems.
As part of the Navy and Marine Corps program, either Insitu or L3Harris could receive an other transaction authority project later in 2022. The Department of Defense uses OTAs for prototype, research and production tasks.
Category: Defense and Intelligence
Tags: Defense and Intelligence Insitu L3Harris Technologies NAVAIR surveillance system unmanned aircraft system US Navy wide-area mission demonstration