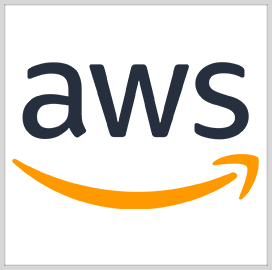 Amazon Web Services
Navy Uses AWS Cloud Services for Top-Secret Workload
Amazon Web Services said its cloud computing services are now available for customers on the Naval Information Warfare Center Pacific's Secret Wide Area Network.
In 2020, NIWC Pacific made the AWS Secret Region Impact Level 6 environment available for both internal and external customers in the Department of Defense, AWS said.
IL-6 is the Pentagon's highest-level security certification under its Cloud Computing Security Requirements Guide. The Defense Information Systems Agency is responsible for maintaining the SRG and granting IL-6 authorization.
With the AWS certification, DOD mission operators may now process classified and mission-critical workloads for national security systems in the AWS Secret Region environment.
AWS said it is providing cloud services to the DOD under the terms of a blanket purchase agreement awarded by NIWC Pacific in June 2019.
Delores Washburn, chief engineer at NIWC Pacific, said Secret Region IL-6 makes the benefits of commercial cloud available to a wider set of users and projects that must work at the classified secret level. Washburn noted that NIWC Pacific previously only had access to "unclassified" IL-4 and IL-5 commercial clouds.
AWS said that NIWC Pacific has also deployed SkyDesk, a Citrix virtual desktop infrastructure solution that allows SIPRNet terminals to access the Naval Research and Development Establishment's IL-6 cloud.
NR&DE is made up of warfare centers under the auspices of several naval commands and is tasked with transitioning emerging technologies into acquisition programs of record.
The organization's cloud provides infrastructure-as-a-service and platform-as-a-service in support of development, integration, cyber compliance, acceptance testing, training, staging and troubleshooting activities, AWS said.
Category: Digital Modernization
Tags: Amazon Web Services AWS AWS Secret Region cloud cloud computing Cloud Computing Security Requirements Guide Delores Washburn Department of Defense digital modernization DISA IaaS IL-6 Impact Level 6 Navy NIWC Pacific NR&DE PaaS